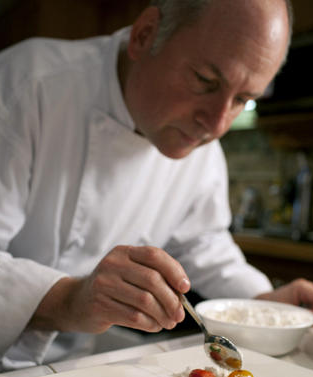 CV.
2012 onwards
Principal- John Placko Culinary Consulting www.johnplacko.com

Culinary Director- Modern Culinary Academy www.ModernCA.ca

Owner, Powder for Texture ingredients www.powderfortexture.com
Part-time teacher, Humber College, School of Hospitality, Recreation & Tourism.
2000's
Director of Culinary Excellence;ThinkFOOD! Culinary and Inovation Centre, Maple Leaf Foods.
Corporate Chef, Campbell Company of Canada.
Director of Culinary Development, Prime Restaurants of Canada.
1990's
Product Development Manager/Executive Chef, Swiss Chalet.
Executive Chef at these properties;
Hyatt Regency Villahermosa, Tabasco, Mexico.
Papillon Restaurant, Sydney, Australia.
Wolfie's Restaurant, Sydney, Australia.
Perdie's Restaurant, Sydney, Australia.
Il Piemonte Restaurant, Sydney, Australia.
Pavilion Hotel, Canberra, Australia.
1980's
Co-ordinating Chef, Ansett Airlines of Australia.
Chef Tournant, Hilton Harbour Castle Hotel and Winston's Restaurant, Toronto.
Apprenticeship, Shore Inn Hotel. Sydney, Australia.
Trainee Chef/ Manager, Nationwide Food Service. Sydney, Australia.
Culinary judging
Canada's top 50 restaurants. Vacay.ca
Discovered Culinary Competition, Nella Cucina, Toronto.
Ontario Independant Meat Processors, Ultimate Burger Competition.
Taste Canada Cooks the Books, Royal Winter Fair.
Culinary Competitions
Bocuse D'Or – Lyon, France. Australian representative 1989.
Culinary Olympics – Frankfurt, Germany. Team Captain, New South Wales team 1988.
Champion State of Australia, Team Member, New South Wales 1987.
Culinary Olympics- Frankfurt, Germany. Apprentice support member. Australian National Team 1984.
Memberships
RCA (Research Chef's Association).
Escoffier Chefs Society (Toronto).
Honorary Life Member, Catering Institute of Australia, S.A. Guild of Cooks.
TV appearances
Steven and Chris Show CBC.
16 x 9 Global TV.
Canada AM CTV.
CP24 Live.
Shopping Channel.
Space Channel, InnerSpace program.
Breakfast Television (Toronto, Winnipeg).
City Cooks (City Vancouver).
CHTV (Hamilton).
CBC (Halifax).
Rogers TV (Toronto, Mississauga and Kitchener).
Good Morning Australia, Doctor's Television Network, Anne's Kitchen (Australia).
Media contributions
Special feature stories, Toronto Star;
- Modernist Cuisine (April 2011).
- World's new #1 (Noma, July 20, 2010).
- Gastronomy (el bulli, August 25, 2009).
Featured in the Toronto Star column "Fed" by Corey Mintz- The Mad Scientist.
Food in Canada Magazine, contributing writer (2009-present).
Foodservice and Hospitality Magazine, contributing writer (2012).
YFM Magazine, contributing writer (2013).